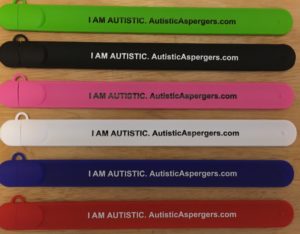 This USB Slap BRACELET enables law enforcement, medical professionals and others to insert all contact information into the USB port. It alerts anyone that the behavior of the wearer is for a reason. Young drivers or those who meet up with police are often misunderstood because of their behavior. This prevents such misunderstandings.
BRACELETS ARE THE FOLLOWING COLORS; PLEASE SPECIFY WHEN YOU CLICK ON THE LINK.
WHITE
BLACK
BLUE
GREEN
PINK
RED
THEY COST $10.00 a piece. Get them in many colors!
Click on:
PayPal